Perdeberg Winery Mountain Biking – Conrad Stoltz
Created on 04 March 2015
Last Updated on 04 March 2015
8 Comments

Perdeberg Winery– known as "The Home of Chenin Blanc" and for producing 33 million litres of wine per year, is now also offering scenic, family friendly mountain biking routes for young and old.
This Saturday's Perdeberg MTB Funride, in conjunction with the Ommiberg Festival  is hosted by trail legends Dirtopia.  The event features family friendly* 16km and 36km routes.   *"Family friendly" refers to easy, fun to ride dirt roads with maybe a few sandy patches. No death defying obstacles and no "Wish-your-mommy-is-here-climbs." Any mountain bike will do.
A certain "Caveman" will do the prize giving…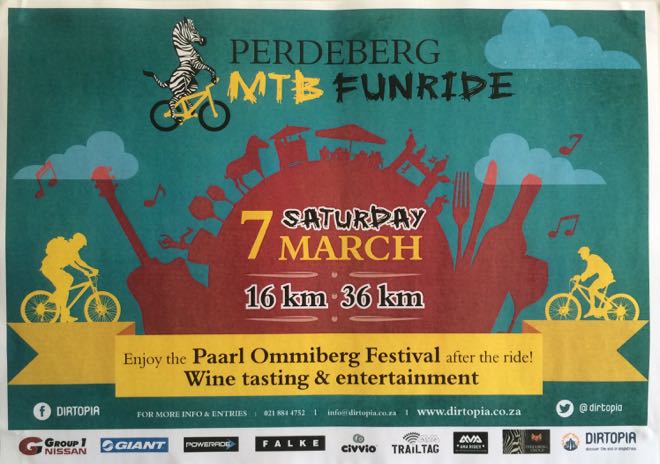 Like is says in the flyer- this is a wine festival– once you've put your bike away,  there's wine tasting- including a traditional straight-from-the-tank tasting with onion tart pairing. There will also be live bands, food stalls, a petting zoo for kids and a lively Best/Most unique dressed contest – where you can win a 3L bottle wine. Dress theme: Red Red Wine…
Make sure to meet the lively Paleo eating, winery mascot Merlot the Zebra. What a character! In his own words: "I am a LEAN, MEAN, Fynbos EATING, Conrad Stoltz BEATING MTB riding Machine. " Follow him on FB and twitter at @MerlotTheZebra for a good laugh.
Or maybe a flex- off on the day…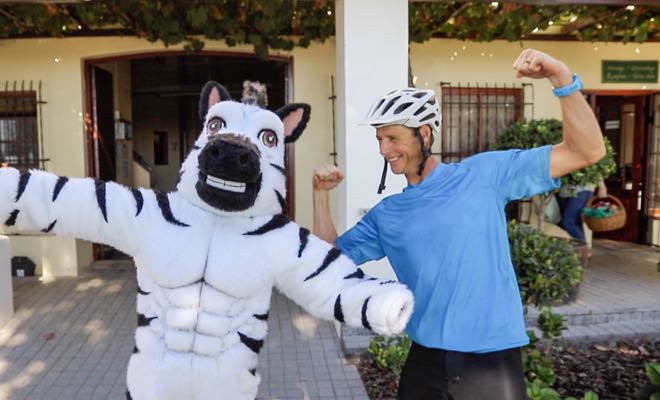 Merlot the Zebra has got game!
The ride sports stunning vistas with 360 views on Simonsberg, Table Mountain & Paardeberg.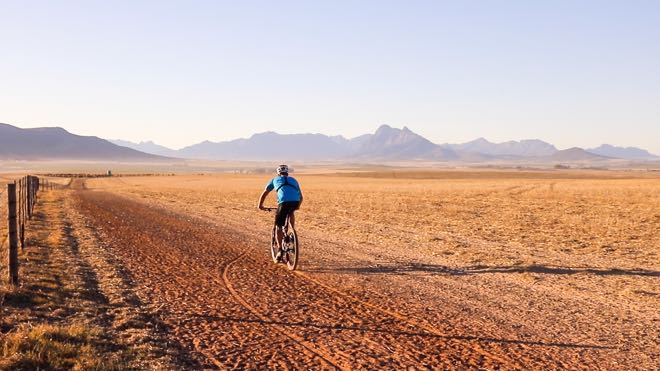 This is where the trail got a little "hairy." Or maybe Wooly?  Course designer Meurant Botha from Dirtopia is not quite sure which line to take?!


Scenic, relaxed riding and vineyards as far as the eye can see. That's a lot of wine…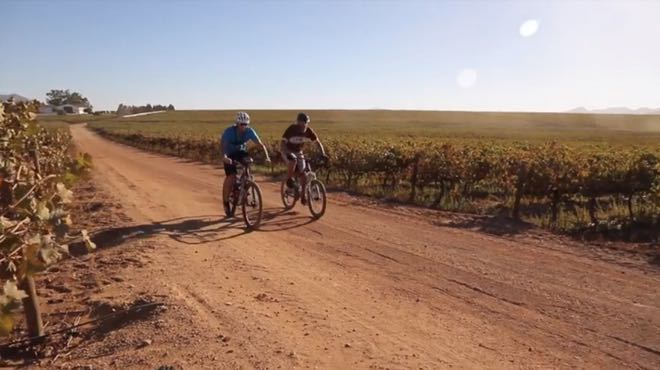 No farm riding experience is complete without the "windpomp shot"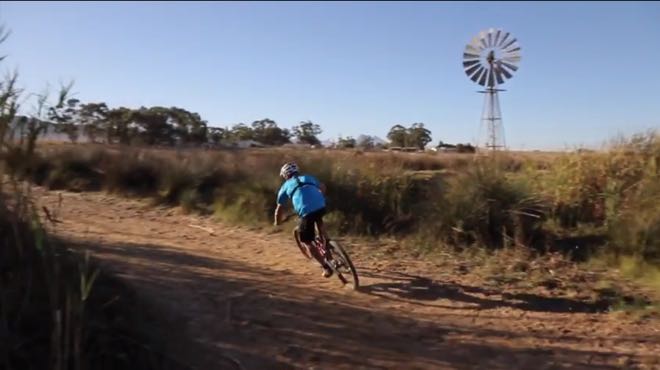 This event is more for camaraderie than chasing Strava records. Meurant and I going for the newly founded Strava Wheelie KOM segments…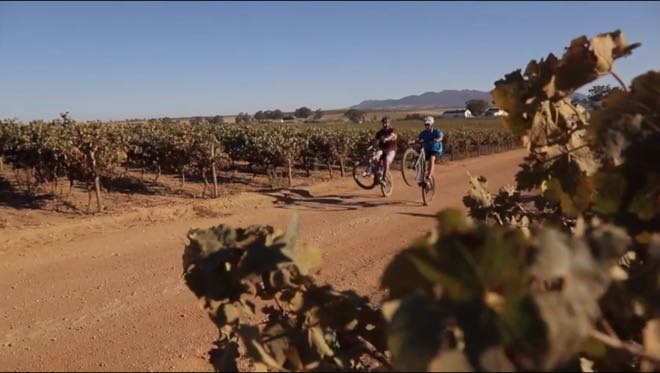 Whatever you do, make sure to taste the Perdeberg Dry Land Collection Chenin Blanc. Cultivated from the highly sought after "Bosstok" or "Bush Trained Vine." This cellar is the "Home of Chenin Blanc"- the chilled white goes down really really well on a hot summers day…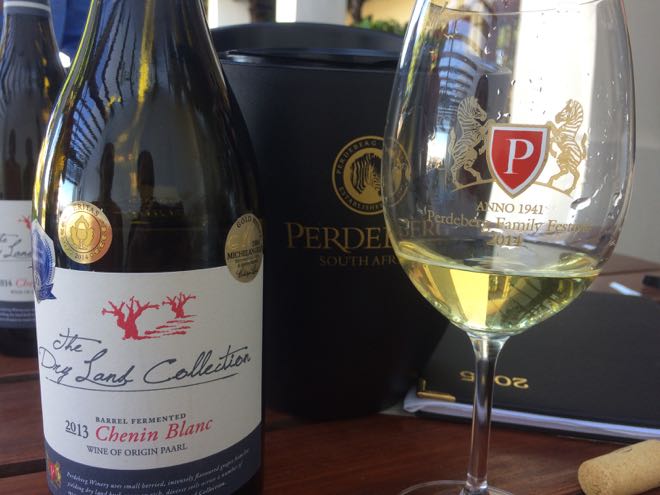 Hope to see you out there!
Caveman
Special thanks to JB Badenhorst for the filming and editing. @JB_Badenhorst83