Created on 08 June 2009
Last Updated on 08 June 2009
0 Comments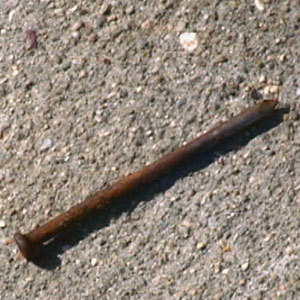 The Farragut Naval base in Idaho (doesnt touch the ocean!) was the Worlds 2nd biggest military base during WW2. 290 000 troops were trained here in 8 huge barracks, which housed 30 000 navy "boots" at a time. The 44mi long Pend Oreille lake is the 5th deepst lake in the USA and submarines plunged its 1300ft deapths. (and still does) After the war the base was torn down and the terrain rehabilitated to accomodate XTERRA racing. Well, one of those Navy dudes doing the demolition must have dropped his nail 64 years ago. Well, I found it and picked it up for him. With my rear tire. It went straight through the tread and came through the sidewall right next to the rim. (Pic below) Even my new Caveman proof Specialized tires could not withstand the double penetrating nail. The tire just flexed too much next to the rim and the sealant would not seal.
I tried to plug the holes with ATV tire plugs but its impossible to plug 2 holes before all the air escapes. Once he tire is flat its impossible to plug them. So it was tube time. Fellow South African  Dan Hugo and I were cooking at the front http://pharmaciemg.fr/tablette/ventolin/. Or I was trying to boil Dan off my rear wheel… After about about 10km we already had a huge lead and thats where I found Private X's nail.
Dan put together a great race to score his 1st XTERRA win on foreign shores.
The exit wound- just below the "A"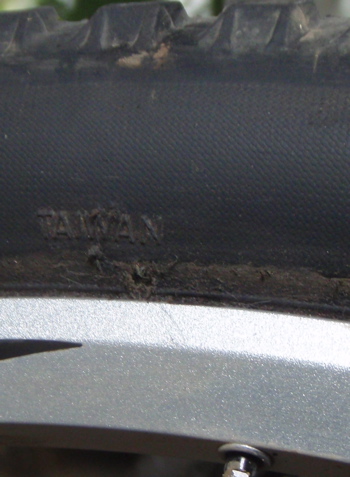 Podium: Brandan Rakita-4th, Nico lebrun-2nd, Dan Hugo 1st, Seth Wealing-2nd, Conrad Stoltz 5th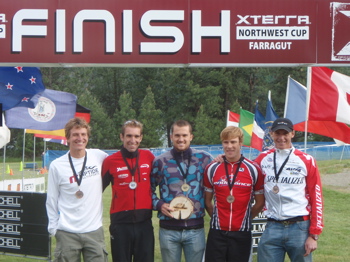 Racing tooth and nail. (excuse the pun) Even a lapped age grouper will hold you back…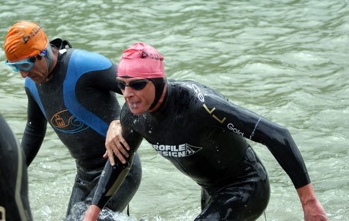 Visit XTERRA Planet.com for the whole story
Amazing scenery…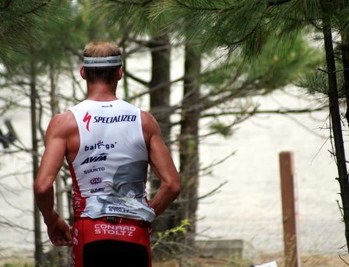 Secret Pre race day lunch: Potatoes, Sardines and KCs BB Sauce in a ziplock bag. Al fresco- French for "eating outside"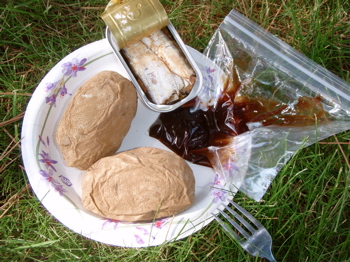 My 8 day fresh open wounds from Our Road Crash did NOT love  36km worth' hitting young pine tress and dead twigs at 30km/h. The wound on my shoulder hurt the most- and later on I was watching for overhanging branches more than I watched the trail… It felt like the new nerve endings were being whipped by a fit cowpoke…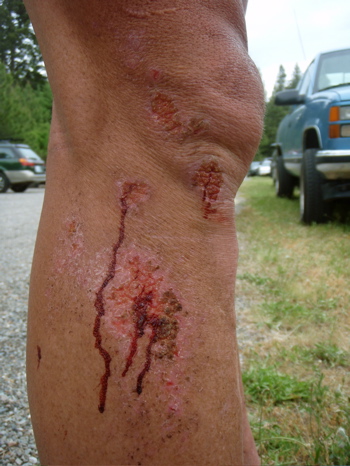 Some stolen paparazzi photos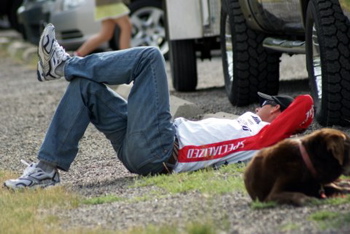 Posing with fans- the guy next to me spent 2 years working in South Africa in the late 80s and still spoke some Afrikaans. The guy on the far right was the oldest finisher- Ron Hill 72…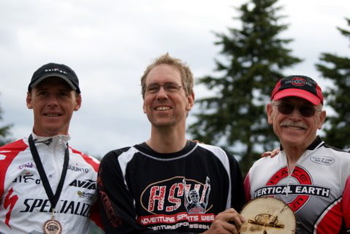 Chris Bevin from Balega and I spent some time at the Fleet Feet Coeur D"Alene- chatting local athletes, signing posters and later walked around down toen Coeur D'Alene. Calypso is the best coffees shop and Titos Macaroni makes a killer seafood alfredo pasta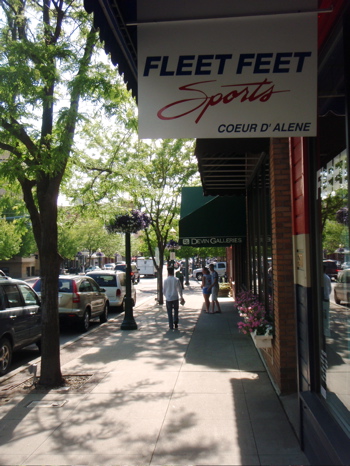 This town had moose everywhere- not sure if its a football thing or what- there are dozens downtown- this guy with a mouse on his nose looked out over the lake.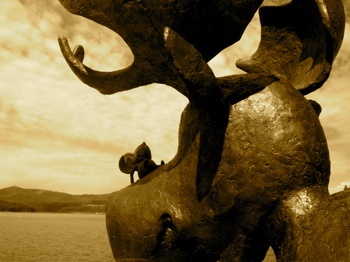 Over here in "I da Ho" near Canada you can race your Harley from robot to robot without a helmet. Obviously you can also drive a doorless car WHILE talking on the phone.
Meet Alli, my home stays' 9 year old daughter…
Here is Alli in her fort. Or the hall closet. Every level can take 1 kid.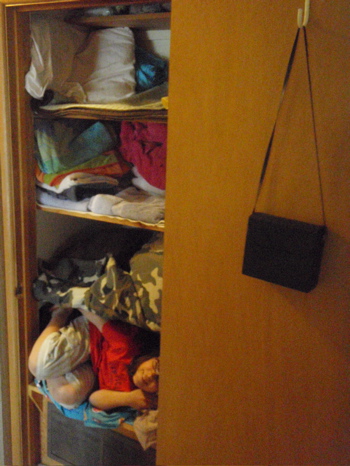 Here is Alli s room in the basement. I borrowed her room for the week. Its DEFINITELY the pinkest room I've ever slept in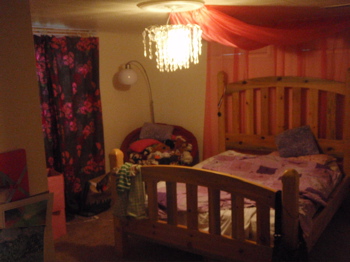 The worst rental car ever. Other than The Pig (Skoda"SUV") in Czech Rep last year.
The GM PT Cruiser. or something like that.  A plastic shiny, pseudo retro piece of Deroit. In Afrikaans  we have a saying:
"Even if a monkey wears a golden ring
It still stays an ugly thing…" Only it sounds better in Afrikaans.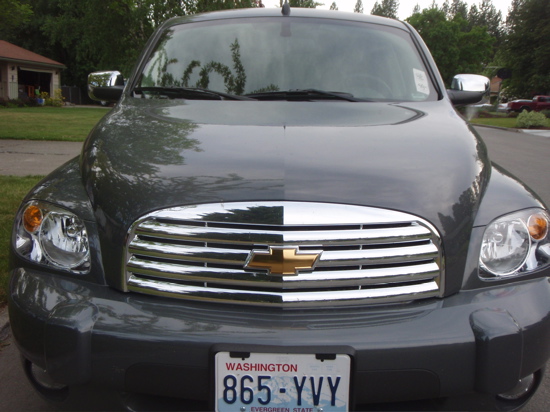 One of the reasons I hate this car is the fact that it feels like you sit in a bomb shelter. Unless you put your nose against the window- you cant see the outside.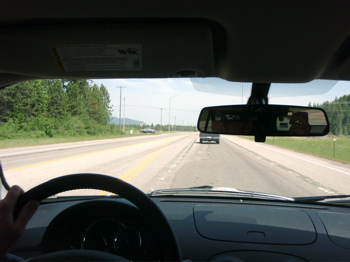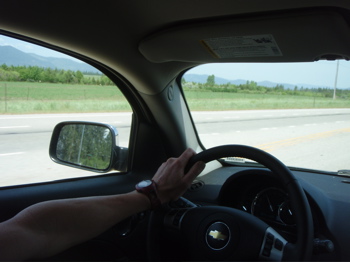 However, these must be the BLINGest rental rims eva!