Caveman goes Altra Running
Created on 28 August 2015
Last Updated on 28 August 2015
2 Comments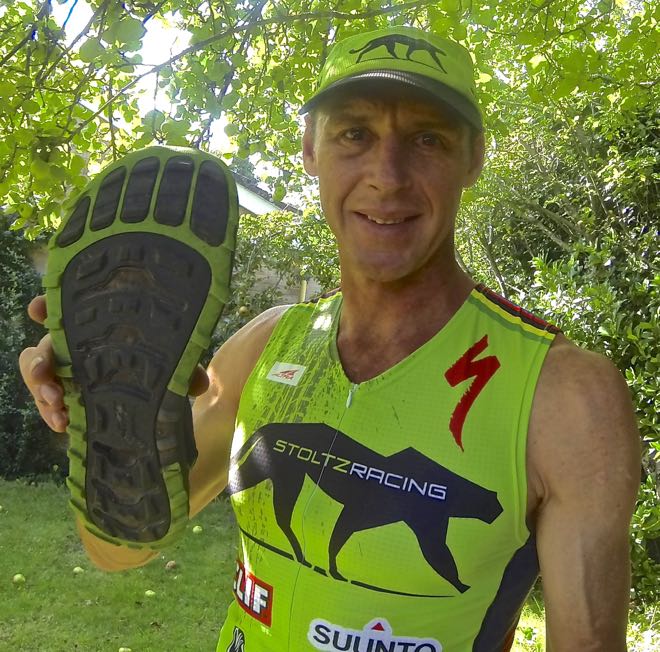 I'm very happy to announce a Caveman and Altra Running partnership!
After years of struggling with injury (since I cut my foot at XTERRA Richmond) and not being able to run much, I believe I found the answer to my calf injury woes. A shoe that promotes Natural Running, and also gives you many cushioning and tread options:  All Altra shoes have Zero drop soles- which promotes proper foot strike (a problem I have not been able to fix by simply concentrating) – where your foot is supposed to land under your belly button and improve posture. The wide, foot shaped toe box is not only super comfortable, but also makes your big toe and Achilles work properly.
Read more on the very insightful "Learn to run" page.
Golden Harper the founder and owner of Altra ran a 2.45 marathon at age 12, looked at the science of injury prevention, and went on to remove the heel drop in shoes by baking them in a toaster and shaving the heels down. Sounds Caveman enough for me!
Why Altra is awesome:
A foot shaped shoe!
Who would have thunk?! Seems like common sense, but no one else does it.  Using your big toe is crucial for stability and efficient running, and the big toe box allows your toes and forefoot to function naturally. Absorbing impact, balancing and pushing off.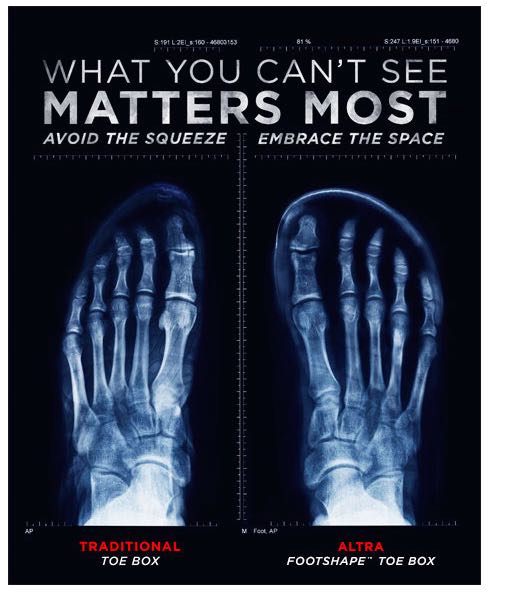 Zero drop for all shoes: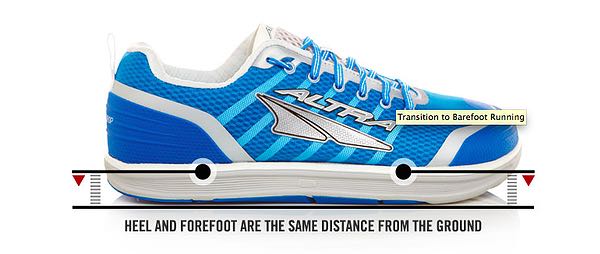 BENEFITS
Heel and forefoot are the same distance from the ground

Promotes proper form to reduce initial impact by 3–5 times.

Natural Achilles loading for better propulsion

1-to-1 ratio naturally aligns feet, back and body posture

Encourages better running technique

Weight-balanced from front to back
Altra wide range of shoe choices:
From the ridiculously light road racer. One 2.5  142g! (5 oz) Ladies' shoe shown: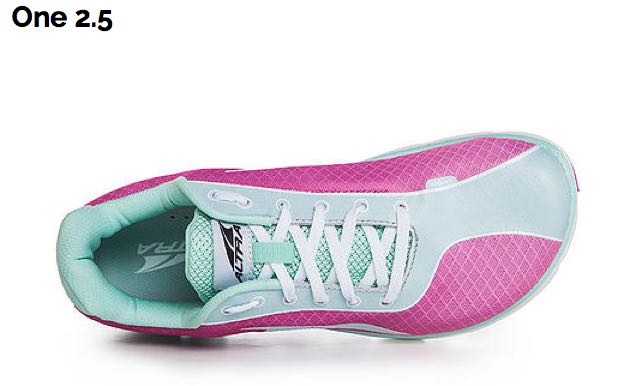 to the light weight trail racer: Altra Superior (my preferred trail racer)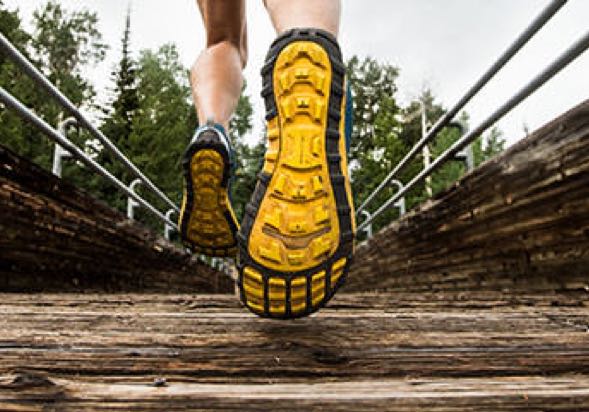 all the way through to a Max cushioning trail shoe. Olympus 1.5 (My everyday trainer)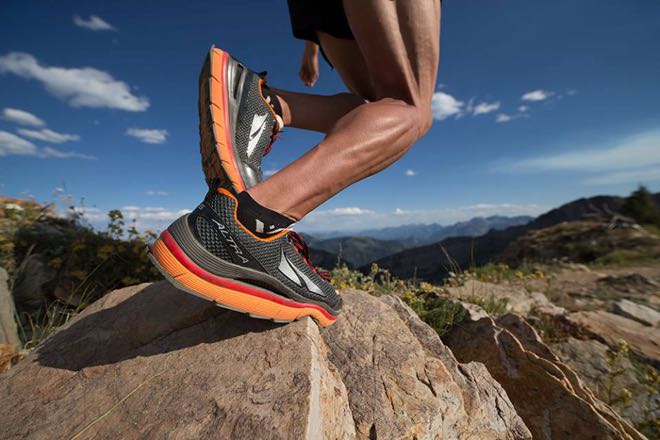 Check out the wide range of trail and road shoes here.
Gender specific shoes.
Ladies' feet are different, simply painting a men's shoe pink wont do the job.

The tiger is in the detail:
I consider myself quite a innovative guy, but these guys really thought about everything!
Know Your Shoe
A-Bound™
Environmentally friendly, this energy-return compound is made of recycled materials. Offering extra protection, this unique layer sits directly under the foot to return energy back into each stride. It reduces the impact of hard surfaces while still maintaining ground feedback. Traditional running shoe foam compresses 70-90% while A-Bound™ compresses 2-3x less so it won't deform over time.
'A'-Wrap
Wrapping the midfoot, this innovative design offers a snug fit for necessary control. Customers will experience a natural, roomy toe environment and a better, more comfortable run.
SeeNoSeam™
Found in select Altra shoes, this comfortable, advanced stitching allows the foot to rest against a smooth surface with no seams.
StoneGuard™
Sandwiched near the foot, between the A-Bound™ and the midsole, the StoneGuard™offers flexible protection. This multi-sectional layer deflects rocks into the midsole for a smoother, more stable ride.
Asymmetric Lacing
Following the volume heights of the foot, this lacing system improves the fit and natural flex zones in the shoe for a better fit and fewer pressure points.
HeelClaw™
Fitting snuggly around the calcaneus, this unique design offers a more comfortable fit without the traditional, stiff heel counter found in other performance shoes.
TrailRudder™
Stay in control on any steep descent with this throwback feature. It's a graceful nod to the very first trail running shoes.
Insoles and Outsoles
BareSole™
Maximize proprioception with this minimalist sole. Crafted from siped performance rubber, this thin sole layer measures 3.4 mm.
TrailClaw™ Outsole
This outsole positions the strongest canted lug traction directly beneath the met heads with follow up 'claws' positioned near the front of the shoe. The combination of the unique uphill and downhill traction in combination with sticky rubber makes the TrailClaw™ Outsole a beast in any trail condition.
FootPod™ Outsole
For maximum flex and responsiveness, this outsole maps the bones and tendons of the human foot. With canted lugs mapping your foot, this unique outsole provides a natural, all-purpose traction system for a variety of surfaces from road to treadmill to dirt paths.
Having been injured for the past 7 years has been SUPER frustrating. I look forward to many more years and miles of careless injury free running.
Pro athlete or not, running is part of who I am and I hope to run till the day my knuckles start dragging on the ground…