Caveman's semi secret swimming protocol
Created on 18 September 2010
Last Updated on 18 September 2010
4 Comments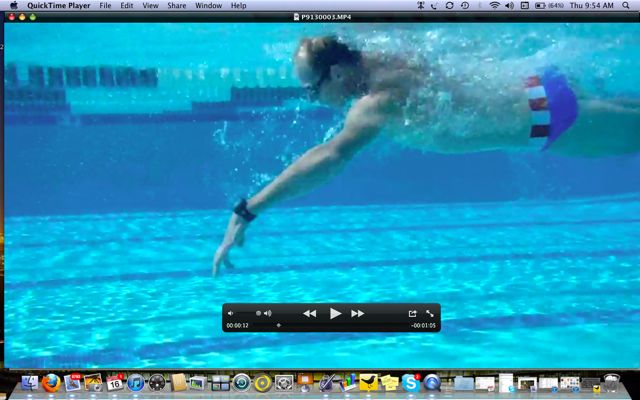 Thought you'd like the Captain America Speedo. It has a star on the front. ( I like to antagonize Speedophobes with my speedo collection, but so far I've only got smiles and comments)
Swimming is all about efficiency. Fitness and power is just a sideshow. You can quote me on that.
I've been swimming for 24 years now. I used to be able to knock out hard 6km sessions by myself all week long, I once swam a 10.5km session when I trained with Brett Sutton, I once did 80x100m, leaving on 1.25 in a 50m pool in Pretoria and I've swum with dozens of swim squads across the world. For a few years there in the mid 90s I was one of the ace swimmers in France and on the ITU circuit. (Never quite recovered my swimming speed after a broken collarbone in 98)
Understandably I now get really bored with swimming really quickly.
I found 2 great swim coaches who share my view on swimming: Maximize efficiency and minimize swim training.
Bob Bruce in Bend Oregon has been doing the underwater video for a few years now- When I 1st saw myself on tape, I didnt believe it was me. I know what a good stroke looks like, and I thought mine was pretty good, but that 1st taping was horrible. After so many years of reinforcing a bad stroke, it tooks a long long time to change even the smallest things. Its been a work in progress, and after 3 years, I can now swim near the front with hardly any training at all!
Mikael Mendonca in Cape Town took me under his wing this summer, videoing my stroke and teaching me a whole new set of drills which made up 70% of my massive weekly training volume from Feb to April. 8km a week. Mikael wrote me 3 sets of training programmes: 1 for early season- about 70% stroke drills from Feb-April. One for mid season, about 8km a week- about 40% stroke drills- from April to July. And a race programme for August to Oct.
A month ago coach Bob Bruce from COMA here in Bend did an underwater video of my newer stroke. You can see by the black dots and the arrows, he wants my elbows higher, thus allowing my forearm and hand to scoop more water  and shove it back instead of downwards.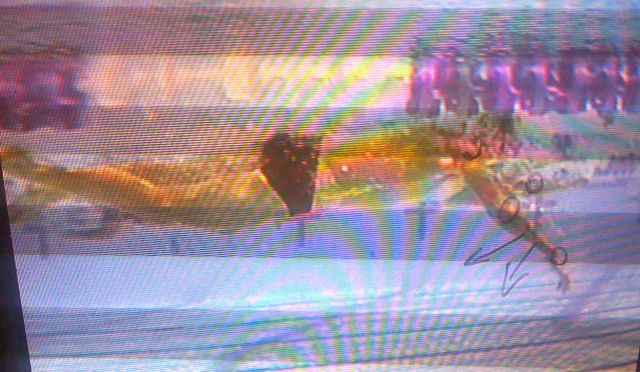 The picture at the top of the page is the newest- the elusive high elbow is getting there.
But boo boos still happen… Like this high 5, dropped elbow and trailing bubbles

Here is Mikaels' complete Base training programme. Rotate through sessions 1-3 in order. I wrapped them in hard plastic, and leave them pool side.
Julie Dibens, eat your heart out: (she swims 25km a week and doesnt believe I really do the 8km/week Caveman schedule)
This is the programme I was following when winning 4 XTERRA Championship races this summer: