Riding legendary Stellenbosch G-Spot trail with Euro XTERRA friends
Created on 24 March 2015
Last Updated on 24 March 2015
0 Comments
The day after a rather depressing XTERRA Grabouw for me personally, Theo and I showed a gaggle of European XTERRA athletes the wonders of Stellenbosch mountain biking…
Above is an edit by Spanish pro and upcoming star,  Roger Serrano.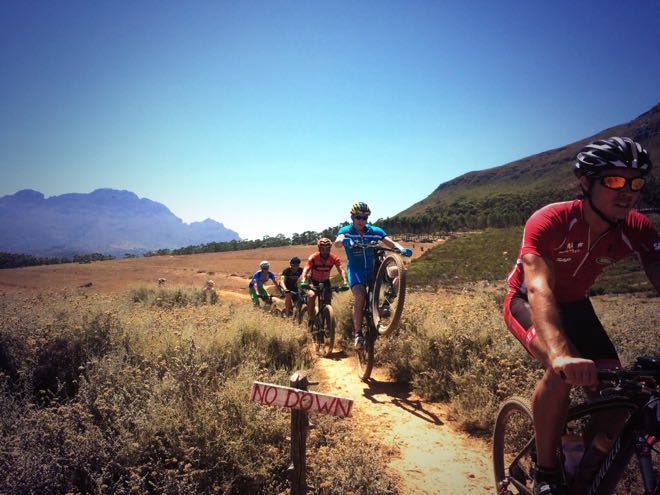 Jim Thijs is very excited to get to the "Down HERE" part!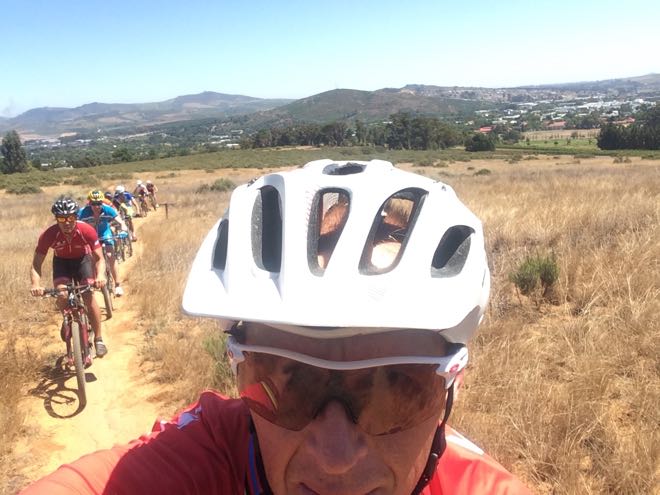 Climbing up G-Spot in Stellenbosch on a scorching February day.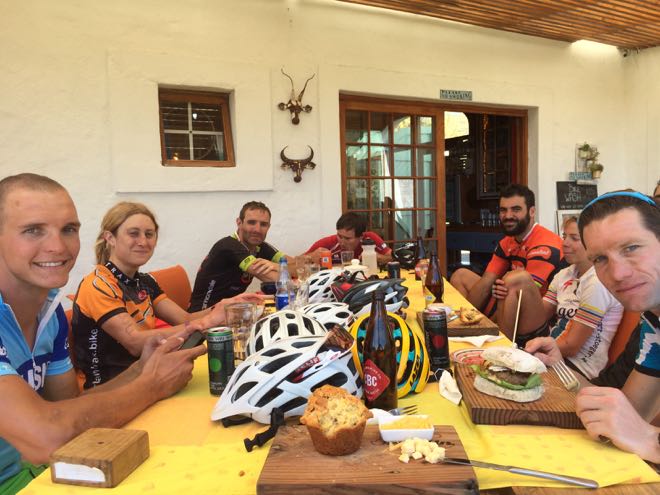 Once much fun was had and legs were truly tired, we hit Ride In for late breakfast and early beer.
Thanks  Jim Thijs, Roger Serrano, Theo Bilgnaut, Louise Fox, Jan Pyott, Carina Wastle and Micheal for the fun times. More good times next year!