Life in the life of the Caveman- XTERRA New Zealand
Created on 18 August 2015
Last Updated on 18 August 2015
0 Comments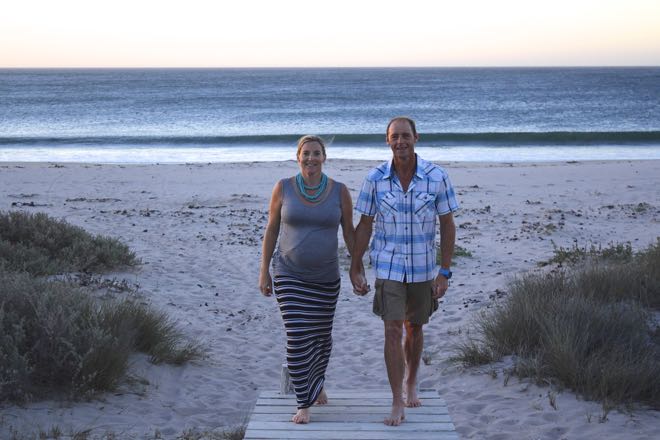 This blog has been sitting in my drafts folder for a few months- so dont be confused with Liezel being pregnant again- shes not. Just catching up on blogging and telling the story…
It was tough to say goodbye to #PrincessHotstuff and baby bump for a whole 2 weeks! Especially on a trip to her 2nd home (and Netball stomping grounds) – New Zealand and Australia.
Last year, we had an absolute blast at XTERRA New Zealand.
Which is the reason I came back here. Great course, well organized, spectacular country, and paired with XTERRA Australia – which had petty good prize money.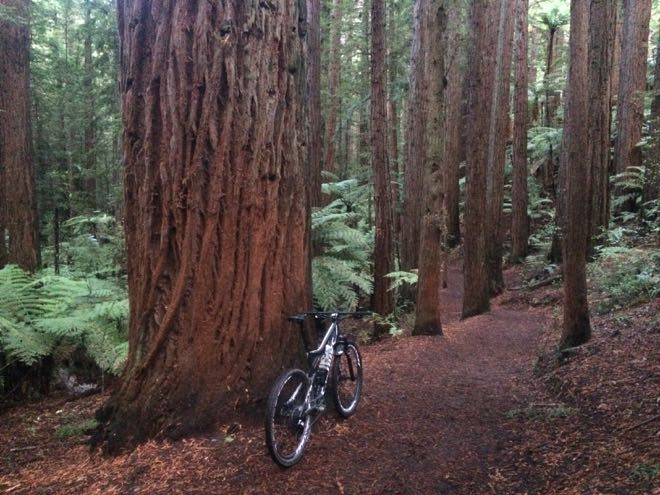 Rotorua in New Zealand is sporting paradise. In fact, coming from dry, sun scorched Africa, its is paradise with tall tree ferns, these Redwoods and lush greenery everywhere. Really awesome for cycling, trail running and lake swimming.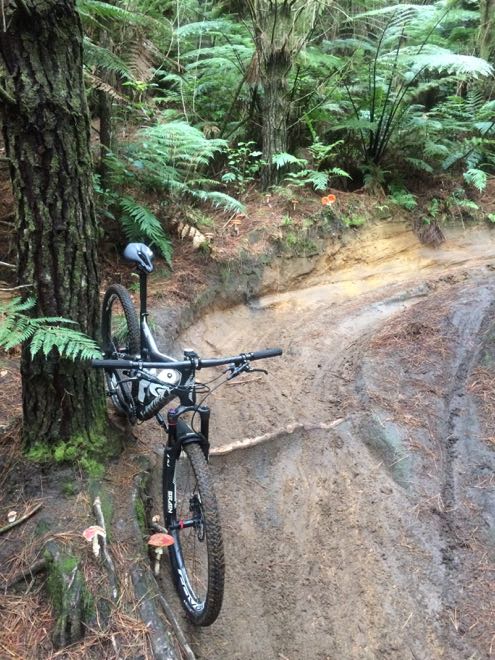 The fantastic bike course, but also the scenery, and 3000 athlete field and excellent organization is the reason I picked this race.
Ride a section of single track with me on this video.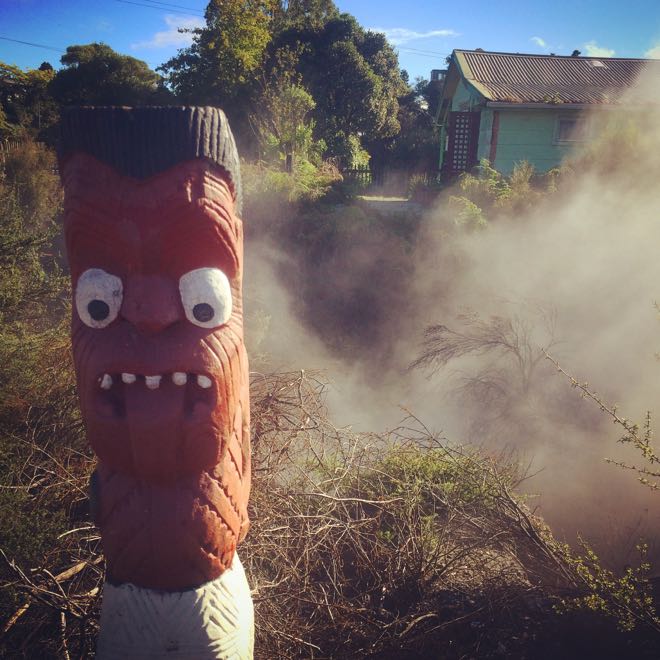 I got off the plane after nearly 2 days travel and started getting sick. a Stuffy nose, followed by phlegm on the lungs. The same as Grabouw. I spent nearly the whole week in bed trying to get better. Tried all the scientific and folkloric remedies I could think of. Reeked of garlic!
Nearly 5 weeks later, I'm still sick and finally consulted a Pulmonologist. Turns out I have allergies which got worse the longer I was exposed to them. (time/age) They manifest in my lungs and explain why I couldn't really swim indoors (chlorine), feel flat in Hawaii (4 weeks' training in vog = Sulphur), black rings under my eyes, hectic reaction to bee stings etc.
10 minutes after taking a certain inhaler, my lung function (1st second of inhalation) improved by 43%!
Right now, just looking at this photo, makes me understand more of what was going on. Rotorua sits on one giant volcanic geyser. The whole city reeks of sulphur and you can see the clouds rising in the air from afar. The hotel was right next to the main geyser and here, I snapped a pic of the old Maori village built on top of the geyser. They still cook their food, warm their houses and bath & swim in the boiling water, heated by lava not so far below.  Locals call it "Rottorua" and Saffers call it "Vrottorua."
Of course I wasn't getting better! I was getting poisoned by the air right under my nose.
Hindsight is always 20/20…
Back to the race: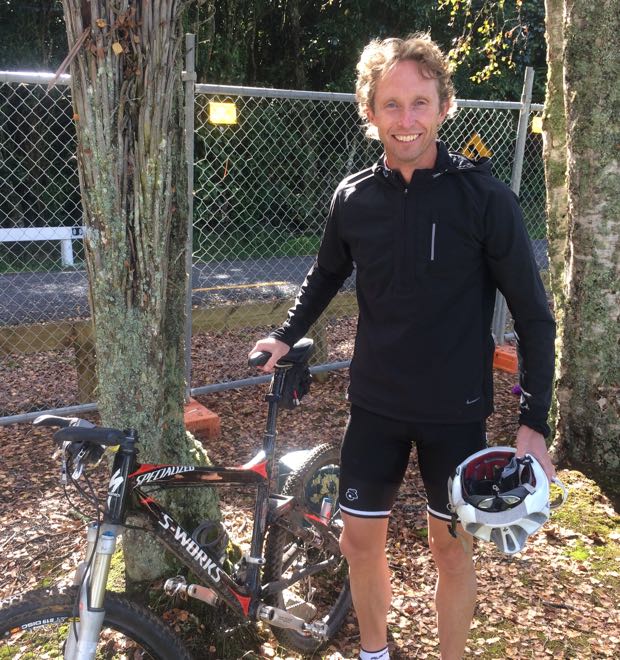 On race day I put my heart in my pocket and cheered on my mate from ITU days – Olympic gold medalist &  XTERRA World Champ- Hamish Carter. Riding an old Sworks Epic which was cutting edge in '06, but right now, is quite quaint.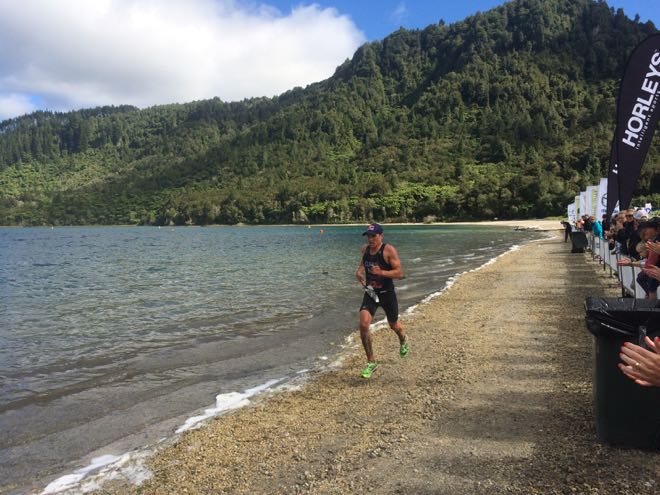 Kiwi hard man and Coast to Coast legend, Braden Currie, tore the field up on the run to take the win. How is that venue?!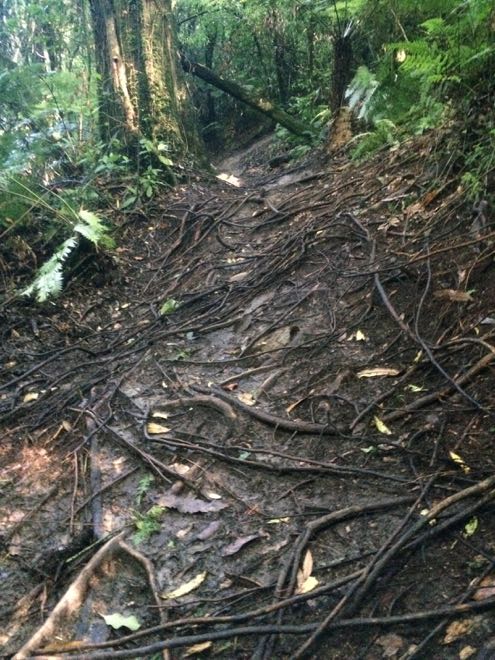 To blow off some steam, I hiked to the nearby trails where the hugely popular Rotorua EWS (Enduro World Cup Series) was held. Took some trail building inspiration to bring back home with me.
Check out this video clip to see how they rode these slippery trails! EWS Rotorua video.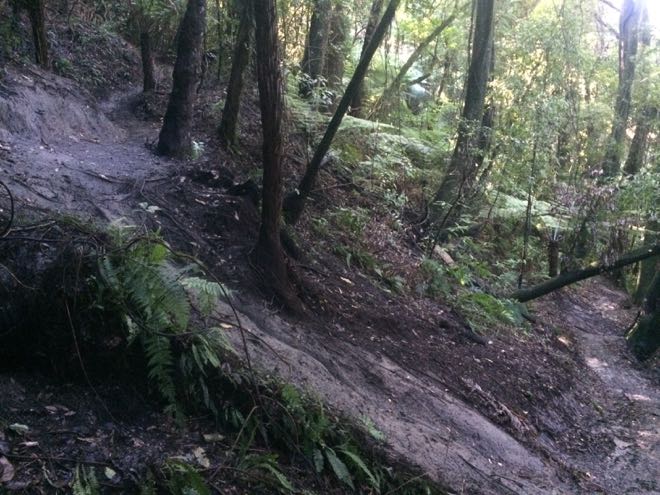 Flew to Sydney and drove the 2 hours south to the quaint little town of Berry, where I met my home stay family. Paul and Megan are adventurists and runs the BerryMountaincycles.com Specialized store in town. Judging by the care package welcoming me to my room you can see I was in serious need of TLC… (Princess Hotstuff emailed them to give them the 'heads up' that they might not get the "Caveman", but rather a grumpy guy with "flu")  They really went out of their way to take care of me and help me get better!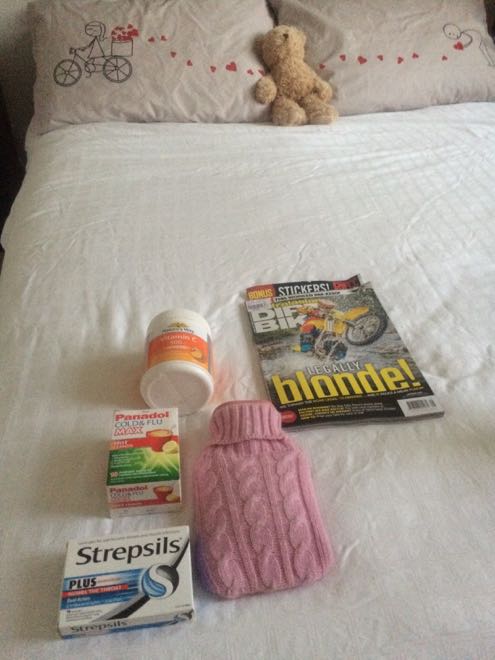 Of course I really disappointed in not being able to race in NZ not to mention feeling the pressure from spending a fortune on travel.
Next up XTERRA Asia Pacific Champs, Australia.
to be continued